Browse our highly successful installations. Our customers include HOA Presidents and members!
Affordable
At $14.95 with no taxes or fees, our High Speed Internet is affordable even for rentals.
Blazing Fast
Blazing fast speed! Connect and stream on all your devices at once!
No Contract!
No Contract Required!
Our services are FREE to Home Owners Associations. We bring our services to your homeowners free of charge to you.
HOA's get High Speed Internet for every unit in your building or complex and save thousands $$$$. All at no cost to the HOA!
Get signed up Today!
Home Owners Associations can get all the answers to your questions right here!
We bring our High Speed Internet service to your location and make it available to your homeowners at our expense. Homeowners can signup for the service at their discretion.
With property wide WiFi, all tenants, renters and homeowners share one small connection and all fight for connectivity simultaneously. Besides security, all users are affected by usage of all other users. Each user slows down every other user. With our wired solution, each homeowner has dedicated bandwidth to their condo or apartment.
If your facility does not have a central telephone room, yes we will have to bury cable. If cable burial is necessary, a site survey will be performed with on-site personnel. All landscaping will be returned to pre-installation form. All cables will be direct-burial or placed in conduit.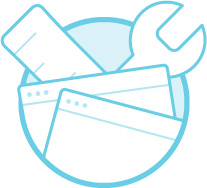 Fast and Reliable
With equipment on-site, our Internet is very reliable. Speeds are very fast.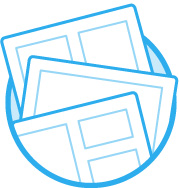 At only $14.95 per month, our High Speed Internet is affordable for the homeowner, 2nd home owner or investor as rental property.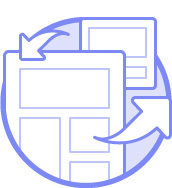 Request a FREE on-site survey to find out if Beach Internet can make your homeowners happy! Check out a few of our Success Stories! Our customers include HOA members and Presidents!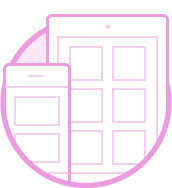 Our High Speed Internet is fast enough for all your devices, social media and streaming at the same time!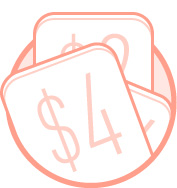 Click Pay Now to pay your monthly invoice online. If you wish to pay for more than one month, you will be given the opportunity to adjust the quantity.
Benefits for all Home Owners Associations
Bring all the benefits of affordable, reliable and safe High Speed Internet to your Homeowners!
No cost to the HOA or Property Mangement
No Contract to the HOA, Property Management or Homeowners
We pay all installation costs!
Hi Carolyn, this is Dana from Arcadian Dunes. I thought I would copy and paste a text that I got from a customer. I'm sure customers are easy to jump and tell you what you are doing bad, but you may not hear what you are doing good. Check this out:
"He has been here, fixed it and gone. That guy gets an A+ in Service."
Awesome! Thank you for your excellent customer service. I am in the marketing industry and I deal with people everyday, all day, and it really does make a difference.
Thanks again.
Christina E.
Shipwatch Pointe II
The technician that replaced our router / modem did an excellent job. Everything seems to be working much better now.
I just wanted to make you aware of his professionalism and eagerness to correct the issue.I will be sure to let you know if I start having issues again sooner rather than putting it off.
Jeff
Arcadian Dunes